What is the Law in the United Kingdom

To put it simply, at the moment you cannot have your wedding recognised under the law of the land, but you can make a will to make your partner your next of kin, and you can have a ceremony to commit yourselves to each other, and show the world how much you love each other.

There is nothing illegal about having a commitment ceremony or Gay-Wedding, you can even have a minister bless you if you would like that too.

The words you use are up to you, so from something traditional to something that you "just need to say" this will make your day everything that you dreamed it would be.
Do I get Married in a Church?
If you would like to get married in a church there really is nothing to stop you using one of the many church buildings that have now been taken over commercially, but most of our clients want something far more romantic.

Most hotels have conference rooms that can be transformed into a suitable chapel for you, we supply all the candles and things (so don't worry). Other wise why not be more adventurious and choose a location out of doors, or in your favorite place.
What about the words that we say to each other!

We have a number of set services that can be used as they are or adapted to meet your needs.

From Religious ones with an ordained minister, to something more like a registry office, using poetry and secular music, the ceremony is up to you. It is your choice.

Choose our all inclusive deal.

The Foresters Arms Public House in Nottingham are offering a special deal;

The Ceremony, the Minister, Certificate and also the Bar and the Music, (catering by application)

for just £199

0115 958 0432

contact Debbie or Lorraine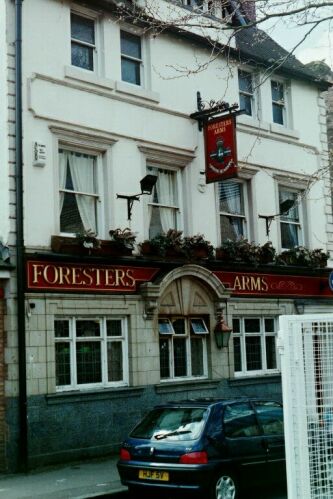 The Foresters
all inclusive deals
Contact the Celebrant